We understand that the cost of packing is minimal against the cost of stones and customer satisfaction.Our quality of packing directly reflects the quality of stones reproduce. At Navkar Stone Exports, our dedicated packaging team ensures the right procedures while packing flagstones in wooden crates. The wood used in the crates are chemically treated to protect it from termite or other damage happens to the wood in a long run.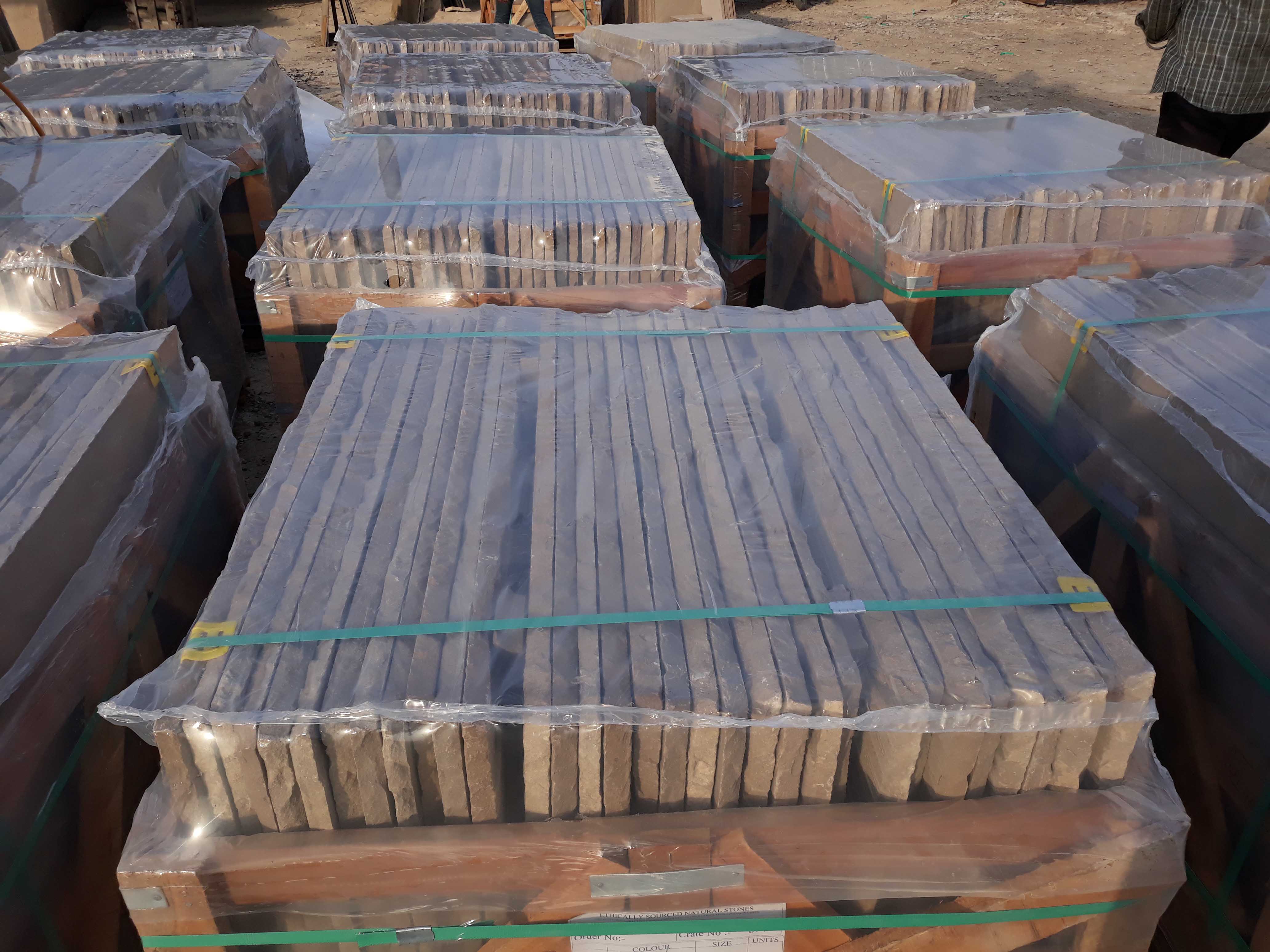 Natural hand cut paving packaging in 3/4 crates. These crates are tied with belts and are shrink wrapped.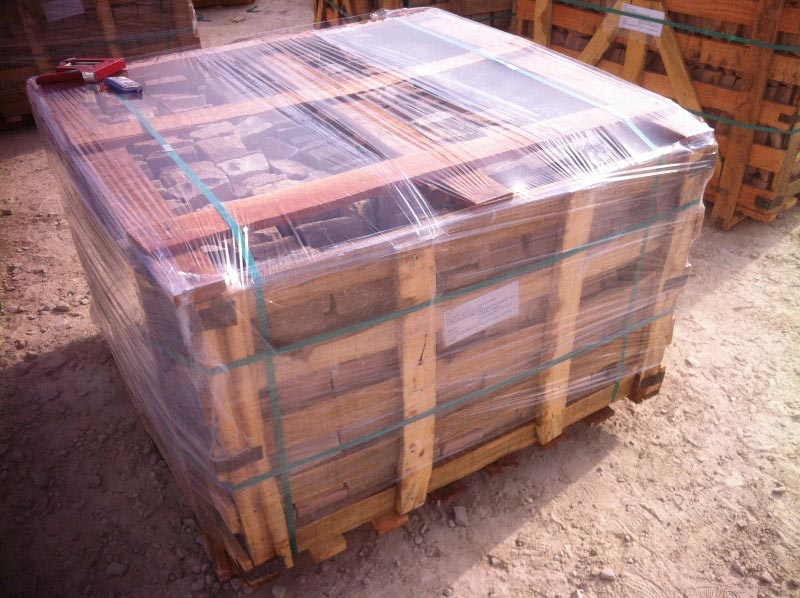 In case of outdoor stones like , cobbles, flagstone, circle kits,slab,landscaping stones etc. are basically rough stones are directly stacked in the wooden crates.Any loose gaps are tighted with filling materials. The crates are of full sizes for suitable packing and caped well with wooden-lid.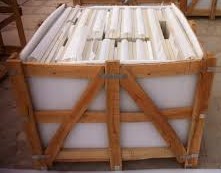 These crates are packed with utmost care with PU lining and tyro foam(thermocol) sheets on the sides,so as to give proper cushon to the material.Surface of each tile is protected by using 2mm Foam while tightly stacking them in a wooden crate. This protects from scratching due to abrasion of dust particles between two tiles. All crates are tied with belts both horizontally and vertically so as to keep.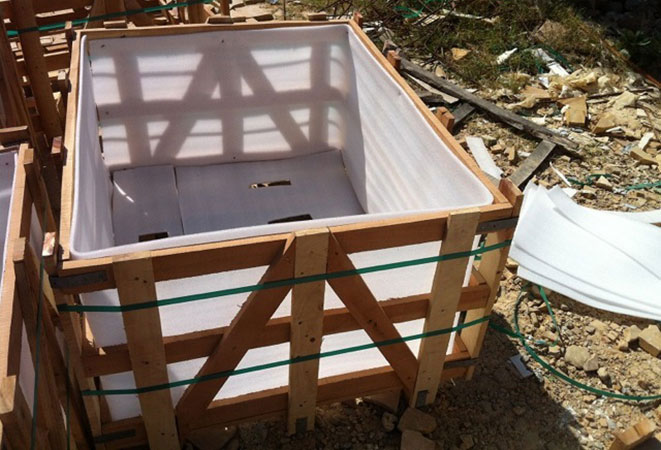 At the time of order placement customer can asked us for any customised packing requirements, which will be duly full filled to the best capacity. We can also do branding by putting stickers or marked on each crates.